Black Lives Matter is a decentralised political,  social international  movement that is dedicated to fighting against racisms and police brutality against Black People, this has been an ongoing fight. Kumanjay Walker, George Floyd and Breanna Taylor's death touched many nations. Black Indigenous and People of Colour (BIPOC)  had enough, we wanted justice and change. We all witnessed the global movement of Black Lives Matter.
Black Lives Matter movement was important for my BIPOC friends and myself. We had always supported the Black Lives Matter movement since 2013. We wanted justice, we asked ourselves, "Am I next"? This was a fight to protect our children, brothers, kings, Queens and sisters; a fight for the next generation. We came together to fight against racism, police brutality and injustice. This was more than a movement; this was about our freedom, our rights, our lives, our generation and the next to come.
My ancestors endured the pain of racism, oppression, discrimination and colonisation; they paved the way for me to continue to fight and uphold their legacy. My voice will not be silenced.
Each time I turned on the news or went on social media, there was more coverage of the racial experiences many BIPOC continued to face. I felt heartbroken and triggered. I felt more hypervigilant to my environment, I didn't feel self and secure. Every fighter needs some time to recharge, re-energies and refuel. Speaking up was hard because I felt weak. I was experiencing racial trauma.
Racial trauma, also known as race-based stress, is an essential topic that it is not often talked about. We talk a lot about racism, but still, we don't discuss the adverse effects of racism. One of the reasons we created Sisters Healing Space was because we firmly believe racism, discrimination, oppression,  societal and institutional injustice have adverse effects on BIPOC mental health and well-being.
What is Racial Trauma?
Racial trauma is the mental and emotional effects caused by experiencing or exposure to racial bias, discrimination, racism and hate crimes. People from marginalised and minority groups are more vulnerable to racial trauma.
Racial trauma can be from your own racial experiences or from seeing, hearing or reading about other people's racial experiences. Racial trauma can also be influenced by intergenerational trauma.
"Significant experiences of racial discrimination have negative consequences with regard to mental health." – Maryam Jernigan-Noesi.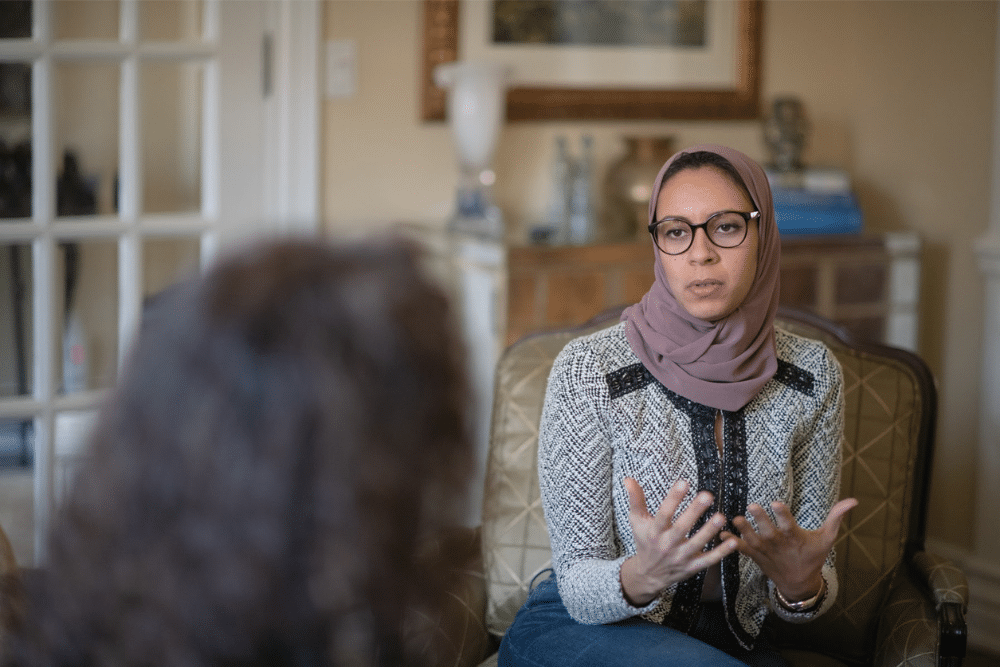 Racial Trauma affects a person's life in various ways; for example, it may affect how you develop relationships, your concentration at work or school, your self-esteem and how you feel safe and secure.
Racial trauma can affect your body and soul; it affects you mentally, physically and emotionally. Some symptoms might be
Headaches
Lack of sleep
Depression
Anxiety
Hypervigilance
Avoidance
Self-doubt
Lack self-confidence
Fight or flight mode
Researchers argue racial trauma symptoms may be similar to PTSD. Unfortunately Racial trauma is not considered a diagnosed mental disorder. Most BIPOC are taught to survive through racial experiences. However, when you are triggered, the unresolved stress and trauma may re-emerge.  Exposure to prolonged stress can lead to toxic stress.
Healing and How to Cope from Racial Trauma
1. Talk to a sister!
For healing to occur, your experiences and emotions need to be heard and validated. Racial trauma healing from a therapist should be guided by someone who understands the effects of racism, discrimination and oppression. It is recommended that therapists should  use anti-oppressive and trauma-informed practices. Therapists should be affirming, culturally safe, inclusive and responsive to support you through your healing journey. Our directory features: Black therapists and healers, Indigenous therapists and healers, Women of Colour therapists and healers. They are all here to support and empower you!
Connect with friends who can engage in racially affirming and validating conversations as well as support you in processing your thoughts and emotions.
2. Reclaim Your Time
Practice self-care and self-love. Love yourself a little more, sis. Rest listen to your body and soul. When you feel like you are pouring from an empty cup, love yourself and self-care.
3. Get In Touch With Your Roots
Connect with your roots. Having a strong connection with your ethical and racial identity can help with coping, healing from racial trauma, and building self-confidence. This may be different for everyone, but this may include: visiting your country, talking to family, learning and practicing your culture, reading books, listening to music, and so much more.
4. Mindfulness
Practice mindfulness and spiritual practices, such as praying or meditation.
Practice deep breathing and find your happy place.
Identify your triggers and list how you can cope with each trigger.
Racial trauma is a topic that has been undermined, and there is a lack of study and research within Australia. Sisters Healing Space will continue to raise awareness on the effects of racism on BIPOC.
Sis, if intergradational trauma is passed on to generations, your healing can heal your family, friends, people around you and future generations.
We claim no expert in this topic and information shouldn't be used as medical, professional or expert advise. For more information please click here to read our disclaimer.
References:
https://www.medicalnewstoday.com/articles/racial-trauma
https://psychology.uga.edu/coping-racial-trauma
https://www.huffingtonpost.com.au/entry/what-racial-trauma-does-body-brain_l_5efa43b1c5b6acab28459220
https://www.vogue.co.uk/beauty/article/racial-trauma