As the ultrasound transducer/probe moved across my belly, and I saw my baby's little head and hands tears of joy filled my eyes. Then the big moment came the gender reveal. "You are having a baby girl!" The technician said with a beaming smile. A girl I replied, with a slight smile. I was happy but also worried. I thought to myself how will I protect my baby girl from abuse, the stereotypes, unequal pay gaps and gender norms that society and my culture has set for her before she was born? As a BIWOC, she will also face the challenge of fighting for her voice to be heard and treated with respect  due to her race.
The history of International Women's Day dates back tp 1908 in New York, where thousands of garment workers went on strike, marching through the streets of the city to demand better pay and working conditions. Several years later, European feminists held a meeting where they establish an international day to commemorate the women's struggle. In 1911, March 8 was celebrated internationally for the first time.
During this time, BIWOC voices were not included in the fight for justice for women. Ani-racist and anti-slavery topics were off the agenda. Although the feminist movement has evolved voices of many BIWOC were still not included.  This resulted in BIWOC uniting and creating their own group to fight for equality and justice. The philosophy of Black Feminism aims to empower BIWOC and  raise awareness and critical thinking on how racism and sexism have worked together to create social issues and inequalities for many BIWOC.
Intersectional Feminism is a term developed by Kimberlé Crenshaw in 1989. "It's a movement recognizing that barriers to gender equality vary according to other aspects of a woman's identity, including age, race, ethnicity, class, and religion, and striving to address a diverse spectrum of women's issues"
The theme for IWD 2021 is "Women in Leadership: Achieving an equal future in a COVID-19 world". This theme celebrates women and girls' tremendous efforts around the world in shaping an equal future. .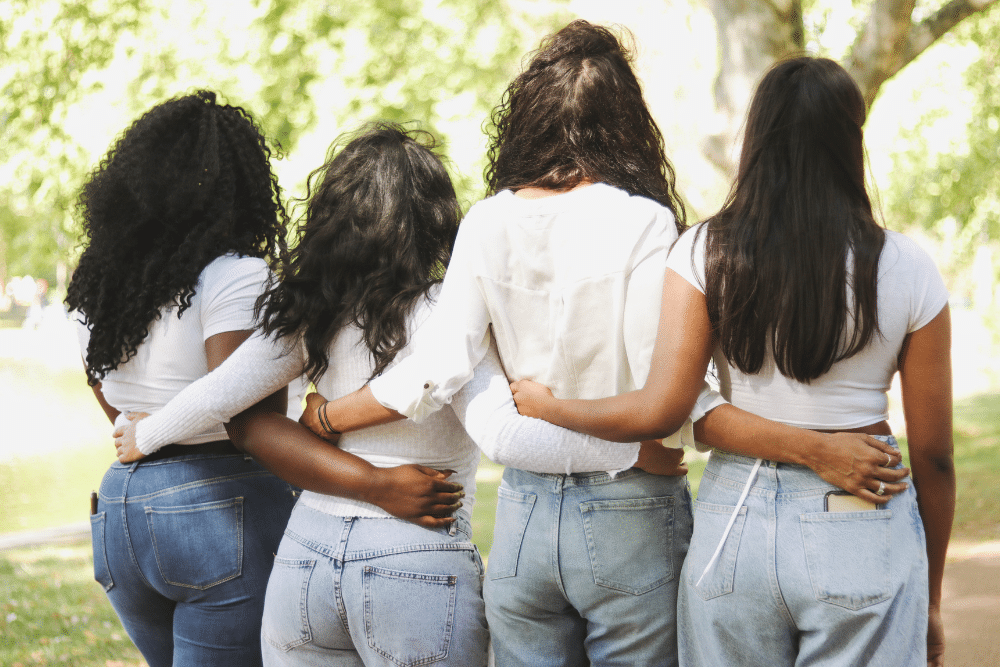 I began to reflect on what does IWD mean for many BIWOC. As a Black African woman raising a Black African daughter, it's a reminder that more needs to be done. Finally, BIWOC voices are being heard and recognized as we weren't historically during the feminist movement. It's a day I celebrate BlWOC fight for equality, justice and freedom for many women. 
I spoke with a Sister who identifies as Aboriginal and Torres Strait Islander. She told me IWD for her is a day of remembrance of the sacrifices for the fight for justice and equality that many Indigenous women and her ancestors have made. She also said it's a time to continue to remember we have a long way to go for equality and justice for BIWOC and transgender women.
My Friend, who identifies as a Women of Color, said she feels like IWD is a day worth celebrating but also reflecting on. Yes, there is a change but more needs to be done. Especially for women in undeveloped countries where their voices are silenced because they are women. During IWD and everyday she reflects on how she can make a change in other women's lives.
"The road to equality for women needs voices of women from minority and marginalised groups to be amplified and heard". 
According to the Guardian, "Indigenous women who died in custody were less likely to have received all the care they needed but were more likely to have been injured in custody than Indigenous men ". 
As we celebrate IWD, let's also take time to reflect and remember our Sisters who were victims of police brutality, injustice, abuse and domestic violence; Aunty Sherry Fisher , Tanya Day, Breanne Taylor , Ms R Rubuntja and many precious women whom we are unable to mention or list. We pay our respects to them.
At Sisters Healing Space, we are committed to celebrating women every day and empowering women from minority and marginalised groups. We see you; we hear you. You are not alone, Sis!