Hey sisters! It's official: Sisters Healing Space Therapists and Healers Directory is Live!
A few people messaged me to ask what influenced me to create a therapist directory. In all honesty, it was Pain. Pain birthed  Sisters Healing Space.
The pain you feel right now will be your greatest testimony – Ruth Bandoquillo.
I felt Pain from racial experiences while living abroad in New Zealand and Australia. I experienced oppression and injustice just because of the colour of my skin. For most Indigenous, Black/African and Women of Colour; we are judged by the colour of our skin and race. I felt Pain from seeing and hearing the racial, societal injustice and oppression experienced by my fellow Indigenous, Black/African and Women of Colour sisters.
I felt Pain from my childhood trauma caused by being sexually molested by a relative. At a young age, I felt broken and looked for love in the wrong places. I was in a domestic violence relationship. I had no energy to leave; I felt physically, mentally and emotionally trapped in the cycle of emotional and physical abuse.
I left the relationship and then became a single mother at a young age. I had to face criticism from my community members, family and friends about becoming a young mother. I was criticized and told that I wouldn't amount to anything; my future and career were over. I was labelled promiscuous; I was the example of the child you shouldn't turn out like. My worth as a mother was belittled because I didn't have a man/husband. I had some supportive friends and family, but I still carried shame and hurt. I wanted to feel love and be loved.
I met someone whom I thought was the one. While I saw warning signs and something deep down told me to slow down, I ignored these feelings because I wanted to be loved. He gave me the attention that I wanted. One day, he showed me his true colours and sexually assaulted me. I felt dirty and filled with shame, Pain, and hurt. Who was going to believe that I, a single mother who was labelled promiscuous, was sexually assaulted? After a while, I decided to speak up and tell someone about the assault. We went to court, but due to a lack of evidence, he was acquitted of the charges. He broke me, and I had to pick up the pieces. I was suffocating in Pain. I was looking for something to fill that void, to numb the Pain away.
My void was looking for love. I found myself in the cycle of being unappreciated and hurt and accepting less than I deserved. I wanted to feel whole again; I wanted to be free. I wanted to talk to someone, but I was told, "Mental health means you have demons; you need deliverance", "Mental health is not for Africans", "If you speak to someone, your career will be affected", etc. There was so much stigma in my culture regarding mental health and well-being, and I felt discouraged. I struggled every day to be alive, but I had to be strong for my daughter. I focused on my studies, my career and myself. After a while, I decided to challenge cultural stigmas and have the courage to speak to someone.
My search for a therapist was not easy; I longed to speak to someone who understood me as a Black African woman in Australia trying to heal from traumatic events in my life. I found myself explaining and justifying my culture and racial experiences. I googled 'Black therapist in Australia, African therapist in Australia', but I couldn't easily find a therapist. After a few days, I was referred to a therapist with whom I felt comfortable and who understood me and acknowledged my struggles as a Black African woman in Australia
If you are looking for your purpose or calling, you will find it in your Pain. – Drew Brees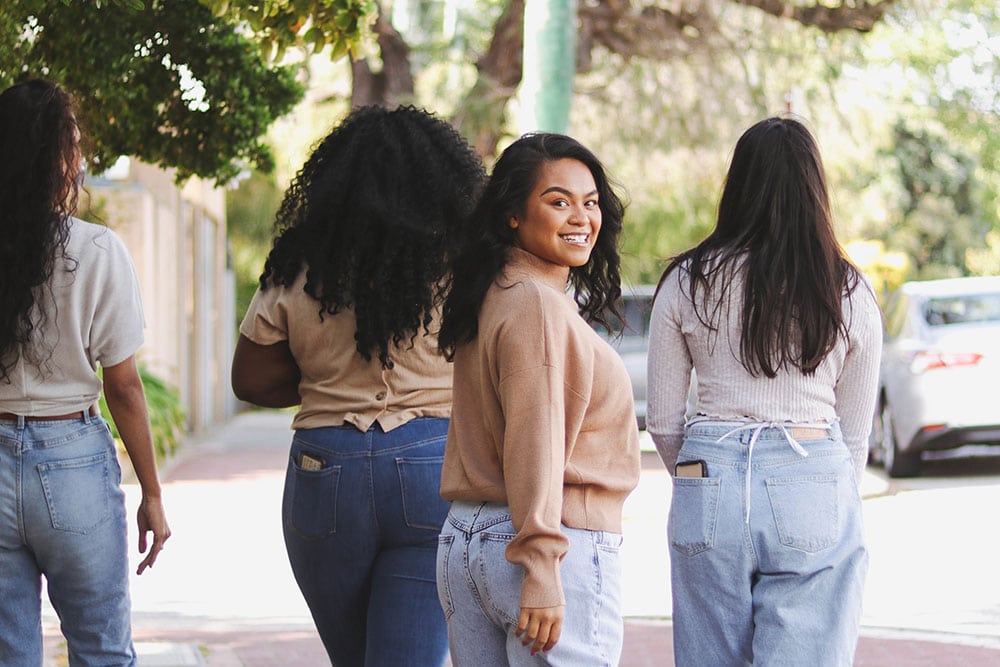 Whilst healing, I questioned God to understand why I always went through so much Pain. I wanted to know my purpose. My Pain and traumatic experiences birthed Sisters Healing Space. My vision is to create a platform that promotes healing and destigmatise mental health. I aim to empower and support Indigenous, Black/African and Women of Colour in Australia to heal. I want to give my sisters the opportunity to speak to a culturally safe, responsive and inclusive Therapist/Healer to support them in their healing journey.
I found a purpose and call in my Pain,  I hope this platform will empower you on your healing journey!